Everything from the Foundation to the Comeback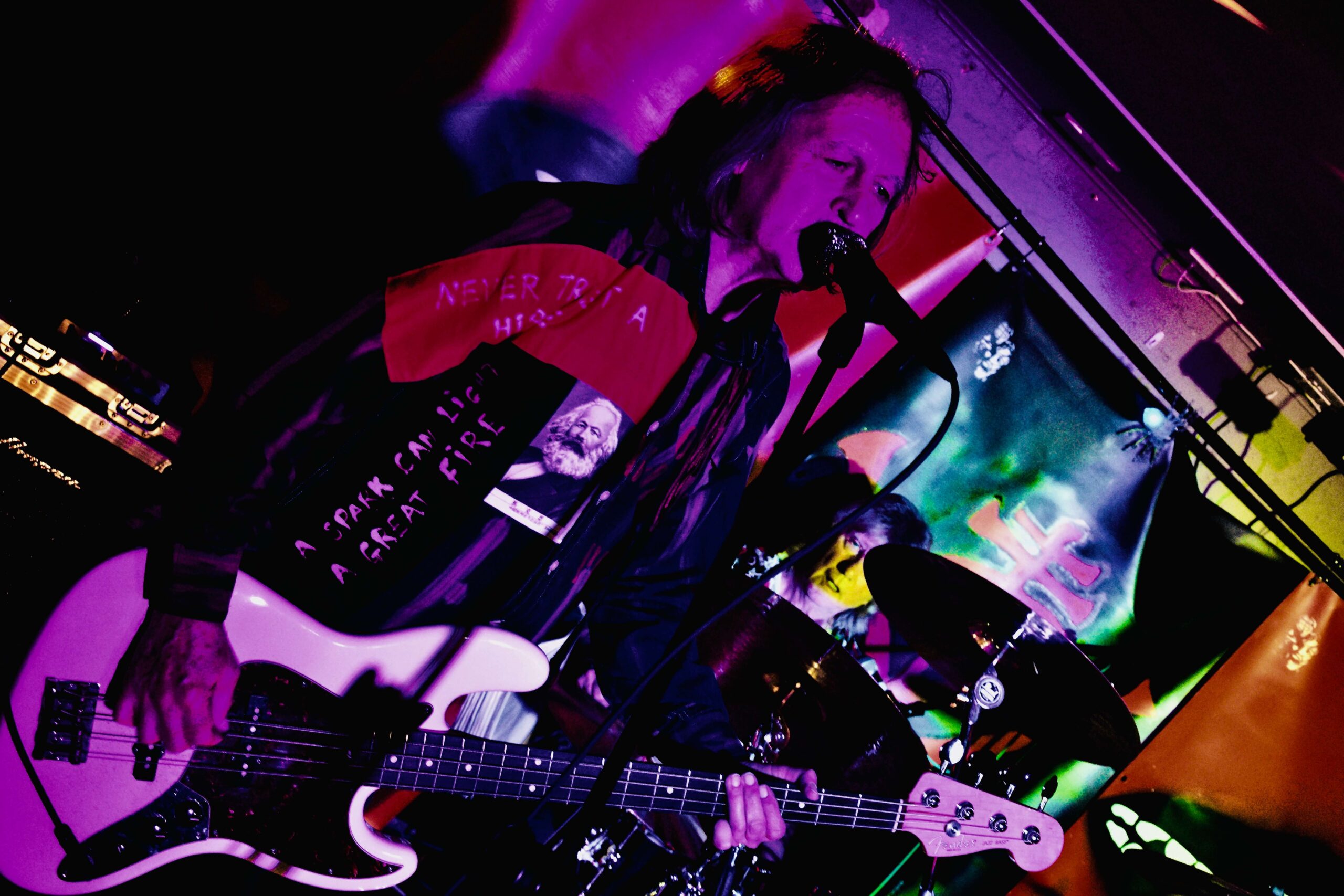 Jeff Piccinini
Bass and vocals
Jeff Piccinini, also known by his alias, Geoff Myles, was playing music in San Francisco at the time but began his professional music career when he moved to London with American drummer Mike Lee in Jan 1975 and formed punk band Stormtrooper with vocalist Nigel Hutchings and guitarist John Pilka. They recorded some demos in August of 1975 and released their debut single "I'm A Mess" b/w It's Not Me" on Solent Records in 1977. Stormtrooper recorded their second single in March of 1978 "I'm On Fire b/w Coming My Way", which unfortunately was never released due to the demise of the band. Shortly thereafter Jeff joined punk band Chelsea in 1978 and a new recording of I'm On Fire" was done by Chelsea which was released as a single in the USA as well as on Chelsea's debut album.
Read More
Eventually Jeff left Chelsea in 1980 and formed London based band The Smart with Chelsea guitarist David Martin and they toured the UK & US in the early 80's with the likes of UFO, Joan Jett & the Blackhearts, Iggy Pop, Lords of the New Church, OMD and The Fixx to name but a few, but success eluded the band who also recorded a full length album produced and mixed by Jon Astley at Revolutions Studios in Manchester but was never officially released. The Smart recorded some 70 songs from 1980-1984 but split up in NYC in 1984.
HQ was the next London based band from 1986-1987 with the late Shaun Newnham (Thin Red Line) on vocals, guitarist Phil "SG" Oswald (Pump House Gang & The Choir) and Mark Freeman (Wild Willy Barrett & John Otway, The Smart and Michael Schenker Group). The band recorded 7 songs for a possible album release but were turned down by major labels which ended the band.
Returning to San Francisco Jeff started a pop trio in mid 90's called the Merciful who released one album but faded away by 1999. In 1999 there was a brief reformation of the original Chelsea lineup after 20 years for the Social Chaos tour of the USA which included 12 US and UK punk bands.
After long break from music ended Jeff formed a modern rock trio called Revenant in 2010. The band had various line up changes but released 3 EP's and a full length CD (www.revenantrock.bandcamp.com). During this period Jeff did a short US West Coast tour playing bass in the UK Subs and then played on Nik Turner's Hawkwind Space Gypsy album in 2013 that was released by Cleopatra Records. One of his songs "Time Crypt" is a selection on the album. A side project called the Zombie Sex Idols that he started with
guitarist and friend Klara Lux (formerly of Binky & Clito) "Sex Idol Zombie b/w Time Crypt" is their debut single soon to be released.
In 2018 Jeff dissolved Revenant and returned to the UK where he started his current band Voodoo Raven in 2019 on the Isle of Wight with guitarist Dave Perryman and drummer Terry Eustace. The band recently released their debut 5 song EP (www.voodooraven.bandcamp.com). Voodoo Raven have played 2 festivals this past summer, the Ventnor Fringe and Happy Daze Festival and are ramping up for a busy 2022. For contact: www.voodooravens@gmail.com
Terry Eustace started playing drums aged 15 in the 60's with a band called The Jelly Babies and entered a show called "Ready Steady Win" in which they came 3rd. The band thought they had made it! The band chose their name because Ringo Starr from the Beatles said he loved jelly babies so the kids threw jelly babies onto the stage for him thus they thought this would be a good gimmick. They were pro for 2 years.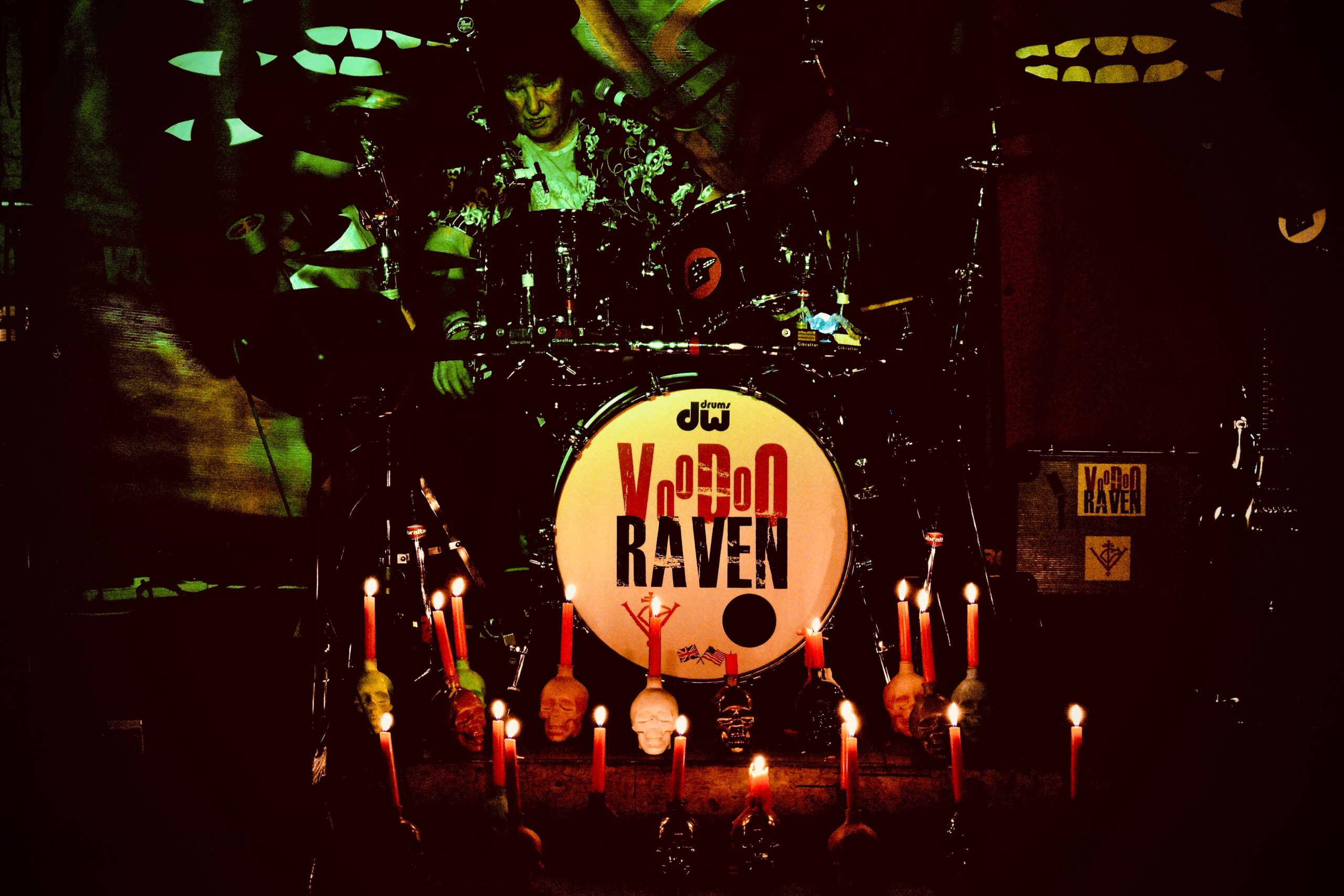 Read More
Terry then formed a band called
Syd's Crowd
in the late 60's and 70's and were lucky to play all the major gigs in the UK mostly as a support band which was a great time being on the road with your mates. Left the music scene to grow up but this feeling didn't last long! Soon he found himself playing with some great guys in a rock band called
Dubious Affection
. The band had a good run but Terry decided to move to the Isle of Wight so they disbanded.
After a few months he saw an advert for a drummer. Needless to say, he joined a band called Pirate Pirates with Isle of Wight musicians Frank Fletcher and Jim Elston (who was later replaced by Dave Perryman). They were a tribute band to Johnny Kidd and the Pirates who were a top band back in the day and played at various 60's events at Holiday Camps across the UK.
Then he joined Blackhawk with Dave Perryman and 2 other Isle of Wight musicians and formed a very popular rock band on the Isle of Wight which lasted many years.
Suffice it to say, he is now playing in Voodoo Raven with two serious musicians he's proud to play with and call his best mates.
Rock'n'Roll!!!!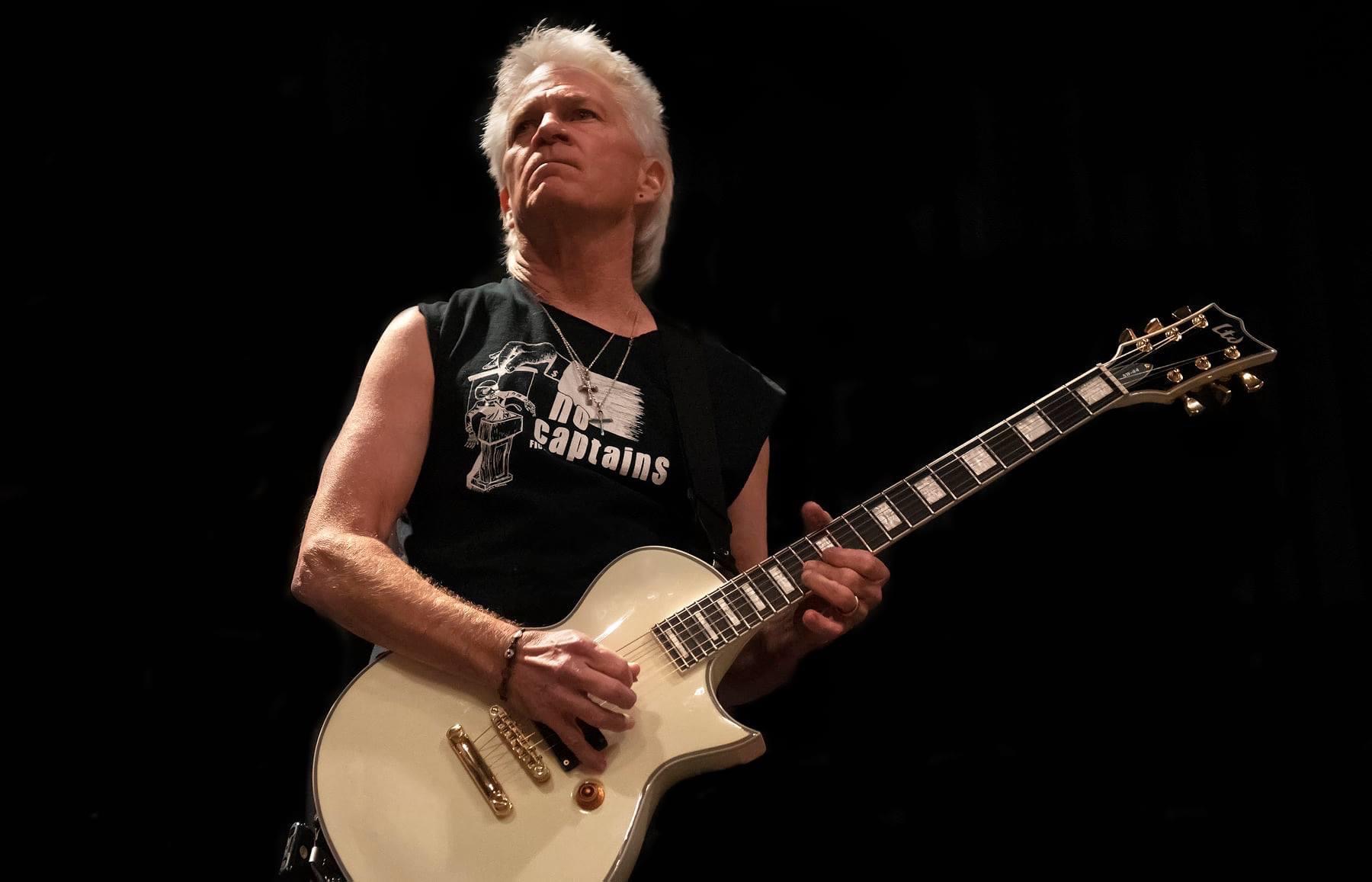 Frank Guiles
Guitar and Vocals
Frank Guiles is a guitarist, writer and arranger who has been playing music since the age of 4 and has played a variety of instruments having played in his school orchestra and later the California State jazz band. Music has been a big part of his life since birth and he has a musical heritage with classically trained musicians from the San Francisco Conservatory, Juilliard and Berklee Schools. His inspiration in rock started with the Beatles, Hendrix, Zeppelin and the Who and quickly adapted to the European styles of playing from the likes of Dio, Sabbath, Ozzy, Maiden, Queen, UFO, Genesis and ELP.
Read More
Frank played guitar with California his band Endless Dream for many years but currently plays in Dragonsblood (
https://www.dragonsbloodrock.net/
) Recently he re-established his musical relationship with Jeff Piccinini from their previous California band Revenant (
www.therevenant.com
) and now is Voodoo Raven's guitarist.
We will be releasing a new song called All Fired Up on March 1st which features Frank Guiles on guitar and will be recording our debut album this summer. Onward and upward!